Post by mufti on Jan 28, 2018 17:32:30 GMT -5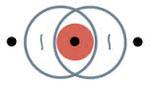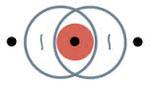 To amy35 and All:
Wow, this is a theory I had never heard of before, which doesn't mean that one should accept or reject it at first glance. But in order for the ransom package to have contained $30,000 of unrecorded serial number bills, it would seem as if someone in a high position at J. P. Morgan, by replacing the recorded serial number bills with the unrecorded ones, would have known that he'd be playing a trick on the Treasury Dept. agents. Normally, that would not be a wise game to play. So what may have been the motivation for the switcheroo? Did Lindbergh order the J.P. Morgan people to do it, perhaps trying to protect (partially) the ransom receiver(s) from legal repercussions? Were the T-men themselves corrupt enough to let such a switch happen? What would the J.P. Morgan people have to gain from it?

I think that Lindbergh would have known who to go to at J.P. Morgan for assistance. Lindbergh and the Morrow family were well known to those at the top at J.P. Morgan Co. This bank was involved from the beginning with assembling the ransom money. The Treasury Dept would have never known about a switch. Some of the recorded serial number bills stayed in place. When they started to show up slowly in bank deposits, that was proof the ransom was paid with recorded bills. End of story for the Treasury Dept. Lindbergh's motivation for the switch is rooted in the public pledge he made to the kidnappers which he released to the newspapers on March 3. In that pledge he promised them confidentiality and would not try in injure in any way those connected with the return of the child. Lindbergh felt he was honoring that pledge by giving them money that could not be traced. In return he expected them to return his son alive and well. Like I said in my earlier post, I believe Lindbergh went to someone he was close to at J.P. Morgan for help and a plan was worked out. The Treasury agents knew nothing about what took place on March 23rd in the privacy of a J.P. Morgan office. Gain? The J. P. Morgan people were helping one of their own, Lindbergh.
This is just a theory I have been working on. Thanks for asking those questions.
And why do this exactly?